Diese Veranstaltung hat bereits stattgefunden.
RAD Performance: Soundride x Take Back The Streets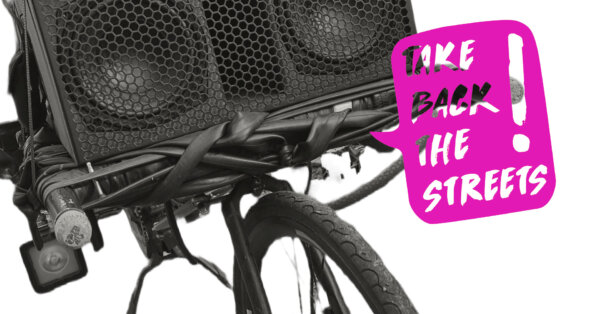 Sound­ri­de x TAKE BACK THE STREETS
Inter­na­tio­nal Femi­nist Day!
08-03-2023 | Mee­ting Point 17:00h Yppenplatz
w/ mix by Juke­box Utopia
On the 8th of March, we cla­im space and draw atten­ti­on to the struc­tu­ral ine­qua­li­ties that affect FLINTA peo­p­le and all peo­p­le who do not fit into a white patri­ar­chal, cis, and hete­ro­nor­ma­ti­ve socie­ty. By chal­len­ging the city along its social boun­da­ries and our phy­si­cal depen­dence on infra­struc­tu­re, espe­ci­al­ly in times of cli­ma­te cri­sis, it is important to build rela­ti­onships and bonds, to enga­ge, to build alli­ances, and to find allies.
Every day is 8 March. The­r­e­fo­re: get out on the streets for the femi­nist day of action!
We meet tog­e­ther with #Take­Back­t­heStreets Demo, ride par­al­lel in cir­cles and end tog­e­ther in Sig­mund Freud Park. Many other coll­ec­ti­ves on wheels join us, so come with your bike, rol­ler-skates or skateboards!
BBI­PoC FLINTA* VIENNA BIKE KITCHEN
FLINKTAS_VIENNA
FLINTA* BIKEPOLO VIENNA
INTERNATIONAL ASSociation
TAKE BACK THE STREETS
RAD PERFORMANCE
RADS
ROLLERSTRIZZIS
VEREIN 1240
QUEER MUSEUM VIENNA
RESPECT EXISTENCE OR EXPECT RESISTANCE
#Take­Back­T­heStreets #sound­ri­des #rad­per­for­mance
Sujet © RAD Performance